Uncompahgre River
contributed by Bill Sheppard
The Uncompahgre is relatively unknown to many anglers in Colorado. This river flows through some of the state's best scenery, starting near Ouray and flowing north until merging with the Gunnison near Delta.
Recent efforts by various agencies have established an excellent fishery below Ridgway Reservoir. This area has become home to some very nice trout and a fine insect population.
It's easy to find the river - US Hwys 550 and 50 run alongside. Access is more difficult but there are some parks and state wildlife areas. Maybe these photos will inspire you to go check out the Uncompahgre!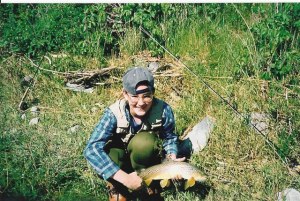 Big beautiful Browns from the Uncompahgre
River will bring a smile to every ones face! (Photo by Bill Sheppard)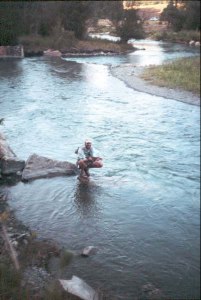 Bill Sheppard enjoys success with a Baetis hatch on the Uncompahgre River.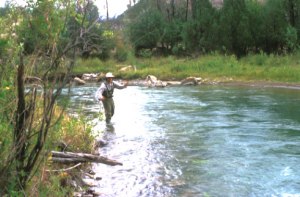 Tim Patterson, Co-Owner/Guide ofRidgway Independent Guide Service, works the dry fly below the tail-waters of the Uncompahgre River.(Photo by Roger Blum)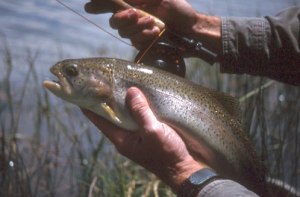 Nice rainbow who has been eating well! (Photo by Scott Fraser)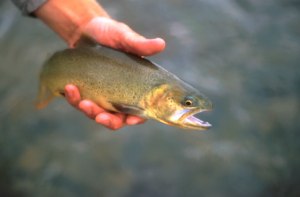 Western Slope Cutthroat trout are a common and welcome site on the Uncompahgre. (photo by Roger Blum)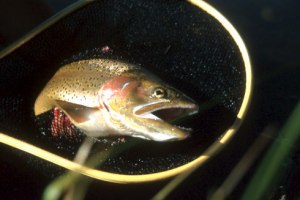 Rainbow Trout above 20 inches are not uncommon on the river.(Photo: Scott Fraser)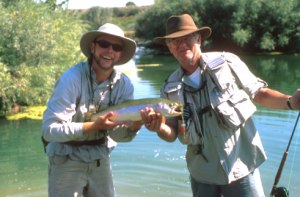 Private waters of the Uncompahgre produce some of the regions largest Rainbow Trout. Tim Patterson and client celebrate the catch of another Pig!(Photo by Roger Blum)
---
Resources/Other Info:

Click here to buy an Ebook about Trout fishing on Colorado State lands - includes info about Ridgway State Park and other places nearby.

Click here to buy topo maps for this area. You need map 146 for Ridgway Reservoir and the Uncompahgre tailwater. Maps are produced by National Geographic Maps
Click here to go to RIGS Flyshop & Guide Service's website
Info on Uncompahgre Tailwater fishery at Pa-Co-Chu-Puk click here and on the Uncompahgre click here
---