Contact Us
Do you have a good Colorado fishing story you'd like toshare? Any comments or suggestions for our site? Call or write to us -- we'd love to hear from you!
For general information about listings,advertising, and our internet services, see ourPartnerProgram page.
To link to our site, please visit our LinkTo Us page.

Karen doing web site research on the Blue River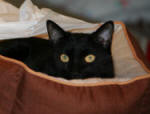 Y-Lee, the Colorado Fishing Network head guide and mascot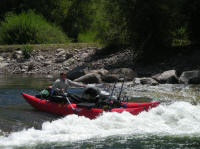 Jim, chief oarsman