Gore Pass - Goldens and brookies:
a photo essay
Gore Pass is located just west of Kremmling. Fishing the Beaver ponds in this area can provide satisfying Brookie angling.
Beaver ponds are Nature's gifts to anglers. Almost every place that ponds are found in Colorado, trout do well. Most ponds seem to have brookies, which are quite prolific. Because of their abundance, there's no problem with keeping a few for dinner. Brookies tend to be small, but Colorado allows anglers to keep a bonus limit of 10 as long as they're under eight inches.
For a taste treat, bread them in a blend of complete pancake mix and corn meal (50/50), along with your favorite seasonings. Fry in plenty of oil or shortening until golden brown. They're best when cooked and eaten the same day they are caught.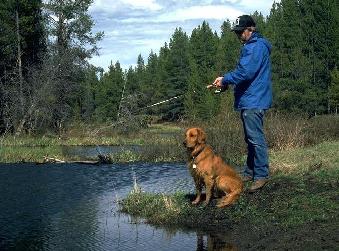 A light spin outfit and small lures are the ticket for catching brookies.For more fun, take along a companion.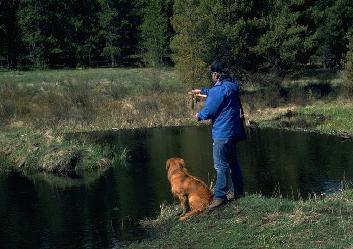 How do you keep a Golden Retriever dry around water?Lot's of training and a Golden that occasionally responds to "No".Provided, of course, that he wants to.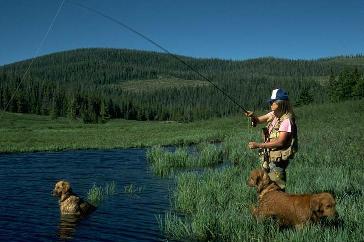 Fishing is a lot like partying - the more, the merrier.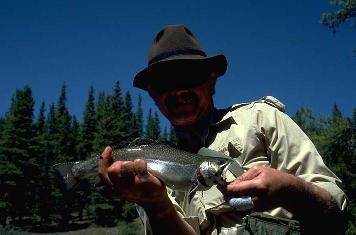 Not all beaver ponds hold only small brookies.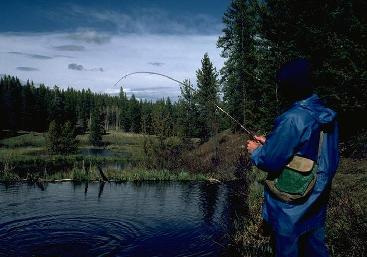 Even beginning anglers have success fishing for brookies.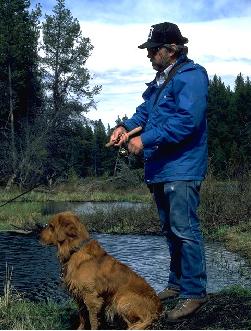 How do you keep a Golden Retriever dry around water?Usually it's hopeless.

Click here to buy an Ebook about Trout fishing on Colorado State lands - includes info about the Rock Creek State Wildlife Area.
Copyright by Al Marlowe. No reproduction, linking, or copying without permission.
---